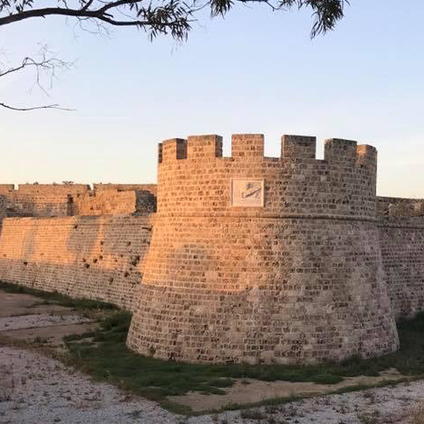 Having lived in North Cyprus now for 12 years and spent the majority of my time as a holiday representative, advising people about what to do in North Cyprus whilst holidaying here, I would like to share with you my tips on how to get the best out of your holiday here on this lovely island.  This "guide" is not meant to be comprehensive, nor is it meant to dictate.  What it does give, is a little insight into what is possible for the holidaymaker making their first or second visit to Northern Cyprus.
A good holiday destination, in my mind, is somewhere that can offer a place to relax, to feel safe, with plenty of places of interest to visit,  good restaurants, a choice of beaches and entertainment and somewhere away from the crowds.  I believe North Cyprus offers all this and more.
Day One
---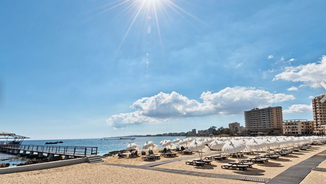 In your first day here it is more than likely that you will want to spend some time orientating yourselves and getting to know your immediate surroundings.   After catching up on your sleep, the first thing to do is to get to sit on the edge of the fantastic blue Mediterranean Sea and sip a cool drink of freshly squeezed orange juice. After all, your holiday starts here! And where better to relax, and to get a feel of your destination, other than the nearest beach. Palm Beach is the local beach in the Famagusta area and has a public beach area and a hotel beach area. You could take breakfast in the beach cafe or hotel and then perhaps head to the supermarket to stock up your fridge with essentials for your stay. Day one shouldn't include anything heavy going or more travelling. So take it easy your on holiday.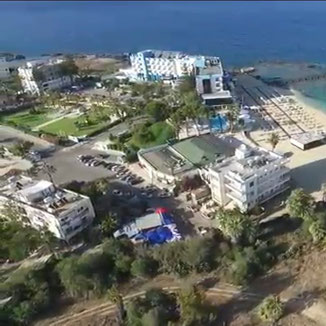 Day Two
---
After a relaxing day resting and orienting yourself, it may be time to explore Famagusta and its environment.  Head to the Old City itself and give yourself time to stroll in the streets of the walled city. You will find an unusual atmosphere pervading the area, a mixture of historical cultures and moments in time all come together. You will see evidence of the British influence, the French Gothic Cathedral, Byzantine churches, Venetian Palace, Ottoman buildings and facilities, all within one of the most impressive walled cities in the Middle East, built by the Lusignans and strengthened by the Venetians. Today, Famagusta is not particularly sophisticated, but it is interesting and peaceful. If you do nothing else, spend an hour or so walking the ramparts and head for Othello's Tower. Built as a fort within a fort the Tower has an entrance fee and takes at least 20 minutes to look around.  It is intriguing to see the design and influence of Leonardo da Vinci in these colossal Venetian fortifications. You can take lunch in the Old City or perhaps afternoon tea at the famous Petek's confectionery/cafe.  Then head back to the beach for a swim.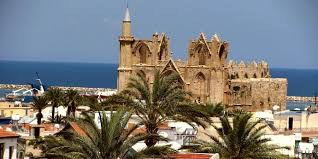 Day Three
---
Spend the morning having breakfast and a swim or perhaps brunch and an afternoon siesta than whilst the day starts to cool down you could head north out of Famagusta towards Salamis, after approximately 5 kms you will see a sign for the Ruins (haberleri), turn right at the roundabout and head for the beach along the northern edge of the ancient site.  Here you will find the Ruins office and car park. Salamis was discovered in 1882 by British and French archaeologists, but was not systematically excavated until 1952.  Still much remains undiscovered, but from the outset, as you stroll along marble pavements in the colonnaded courtyard of the Gymnasium, you are able to feel the opulence of the city as it was in the Hellenistic and Roman periods.  In the Byzantine Baths you will see preserved examples of Roman mosaics, including the depiction of Apollo.  In addition, visit the Theater, which was partially discovered in 1959, a most impressive facility where a capacity crowd of up to 20,000 would sit in its original form.
In its day, Salamis was a powerful and important Kingdom on the island of Cyprus, and was the first to mint its own coinage.  The area holds much more to explore on another visit including the Royal Tombs and St. Barnabas Monastery.
Depending on the time of year, you can swim in the sea off the ruins here. The beach can be reached from the ruins and there is a great stretch to walk along.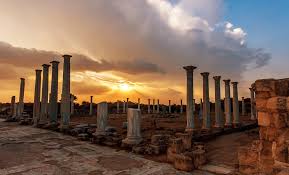 Day Four
---
A day for relaxation and a wonderful time on the beach seems just the ticket.  Instead of choosing the local one lets go further afield.
There are quite a few beaches to choose from along the East Coast.  My favourite being Koca Reis beach next to Salamis Hotel.  Here you will find a great beach side restaurant and a lovely stretch of beach.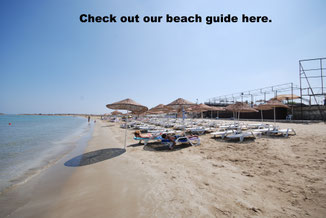 Day Five
---
Whilst the day was spent yesterday in beach side relaxation, day five is ideal for a longer excursion, as well as time for a swim and a little sunbathing.  The Karpaz Peninsula is one of the "must-do" activities to enable you to see the other side of the Cypriot environment, and to get back to nature.  This has been called the nature reserve of the North, and recent legislation will ensure that any development in the future is strictly regulated.  Remote and isolated as it is, the area can be reached easily by car in about two hours.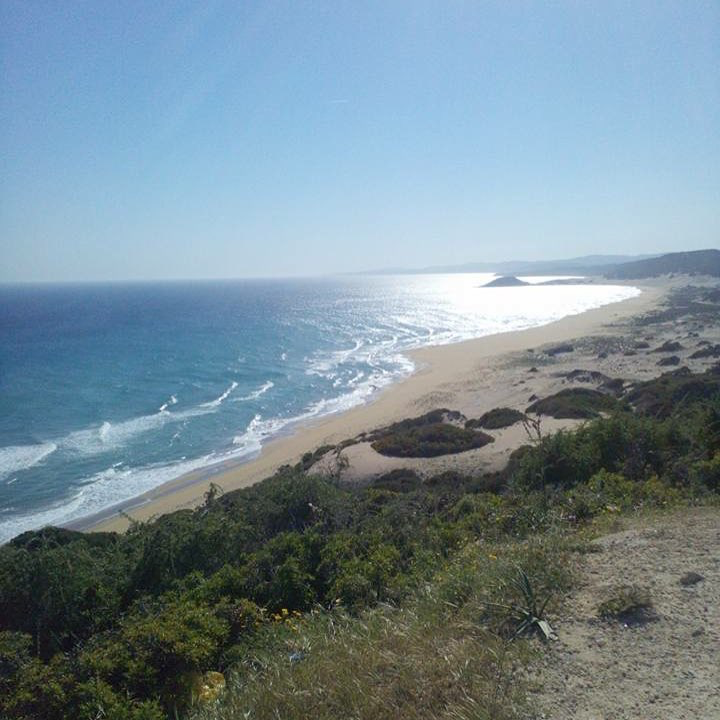 The last populated village that you will come across is Dipkarpaz, which is the home of many Greek Cypriots who chose to stay in the North. As you continue on your journey the landscape becomes even more rural and sparsely populated.  Wild donkeys roam freely, and traffic disappears. Aim to get to the furthermost point first and then retrace your steps. It may be very tempting to stop off on the way, but it is better to do so on the way back, when you know your time schedule. As you meander towards the northeast tip of the Panhandle you will eventually reach the Apostolos Andreas Monastery and Kastros at the very tip.
On your return you may wish to stop at the fabulous golden beach for which the Karpaz is famous.  A fantastic stretch of golden sand edging the welcoming Mediterranean, and you will often find you are the only people around. 
Naturally facilities here are limited or non-existent, so be aware of this and plan your day accordingly.  There are some small hotels and eateries, but it may be wise to take something with you just in case you choose an isolated, idyllic spot for your break! Always carry plenty of bottled water.
On your return you can take afternoon tea or early evening meal on the Boğaz harbour where you will find a number of fish restaurants in a small harbour setting.
---
Day Six
---
Time is flying and still so much to see and do!  Kyrenia the main tourist capital of North Cyprus has much to offer in the way of shopping and facilities, and it may be the appropriate moment to think of sourvenirs to take back from your holiday. 
The town of Girne, in its medieval days, was walled.  This is evident in the towers that remain at the western corner of the old harbour and the round tower.  Some narrow cobbled streets still retain the feeling of medieval times, and recently, much work has been done to improve the walkways, taffic-flow, and pedestrian areas. It is very pleasant to wander through the town's streets, looking for bargains and traditional gifts, sipping local coffee or beer, and exploring a quaint, gentle and impressive environment. Lunchtime options of local cafes and kebab houses to international choices. Expect to pay a premium if your eatery is located on the harbour, but you may decide that the location is worth the extra cost!
The harbour itself is a wonderful horseshoe curve and is beautiful at any time of the day, with local fishing boats and yachts nestling against each other in the tranquil waters, enclosed in the arms of restored mainly Venetian buildings hosting small shops, restaurants and bars for dining al-fresco.  The street leading to the harbour is traffic free which adds to the atmosphere.
If you have time, Kyrenia Castle, which is a dominant feature of the harbour, is well worth a visit or perhaps a trip upto Bellepais Monestary (Abbey of Peace) is only a few miles outside Kyrenia, on the lower levels of the Beşparmak Mountain range.  You can walk through fourtheenth century cloisters, around the central courtyard with its robust Cypress Trees and explore the village where Lawrence Darrell wrote his book 'Bitter Lemon'. 
You will definately want to come back to Kyrenia.  If not this visit but the next time you are here because there is a lot to fit in.
Day Seven
---
If you are reading this holiday rental website blog you will be considering a self catering holiday but that doesn't mean that you can't experience the delights of a hotel or have some special pampering. There are several options you can choose whether it is a spa day at one of the hotels or a fun day for the kids.
The beach and hotels in the Bafra area include small water parks for the kids and you can pay a fee for a days entrance plus drinks and food.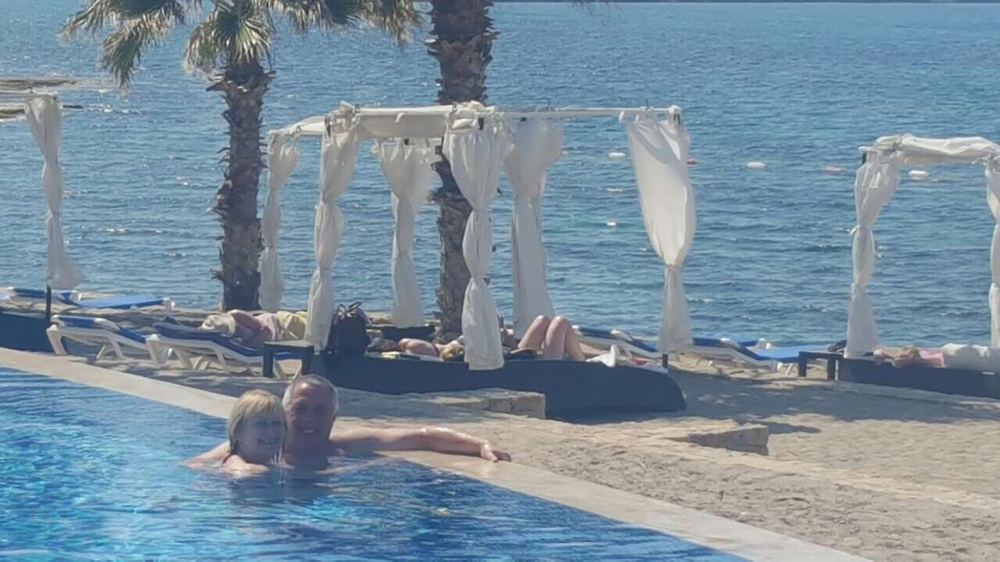 If it is just the pool and beach and quiet truly Mediterranean style setting you would like then try the Merit Cyprus Gardens Hotel or you can try the Karpaz Marina Beach Club with a day of relaxation by the pool and a lovely lunch.
Perhaps your a golfer and would like a day on the course in Kyrenia. This might be the ideal day for such an adventure.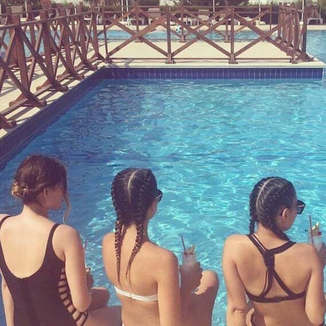 North Cyprus has much to offer with the fantastic scenery and warm Mediterranean waters. If you are looking for activities for the family for just a day there is much to offer to get your heart beating to activities to help you relax and unwind. Check out of things to do guide here.
Day Eight
---
Now that you are beginning to feel relaxed, the sense of adventure my begin to kick in again.  How about a trip to the capital Lefkoşa which you can reach in an hour from Famagusta.
Head to the old town, through the ancient City walls.  If you have hired a car you can find parking in the old quarter by turning left opposite the Saray Hotel, and following the signs.  Here you will be very close to the entrance of the Büyük Han (Great Inn), which is free to enter and well worth a visit.  You will find a recently restored Merchants' Inn, based around a central courtyard, originally built in 1572 on the orders of the Ottoman governor general, Mustafa Pasha.  Today, it houses a number of small art and craft shops, a few cafes, and displays of a traditional show-puppet theatre and silkworm embroidary as well as local and traditional crafts.
By turning right and walking a few meters from the Han you will come to a T-junction.  By walking to your right you will find yourselves amongst the vibrant and colourful stalls of the open market, where you can pick up some more souvenirs.  It is here that you may realise that you are within moments of being in South Cyprus and you can indeed cross over the walking border if you wish.
If you retrace your steps, back to the junction, and carry straight on, you will see ahead of you, the wonderful Ottoman minarets of the Selimiye Mosque, once known as the St. Sophia Catedral.  Built by French craftsmen in 1209, it was changed in 1570 to accommodate the Muslim regrime and named after Selim II, the Sultan.  To the right of this building you will come across the covered market. Immediately you will be struck by the scents of natural products being sold (olives, oranges, nuts etc).
Warning: Lefkoşa in peak season can be very hot and it is advisable to take plenty of water and to wear a hat or even avoid altogether if you are not good in the heat. Best time to visit April-June, September-November.
---
Day Nine
---
Definitely another beach day or perhaps a boat trip day.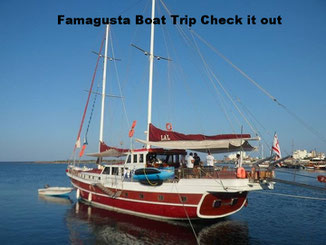 Day Ten
---
You may want to take a more
in depth look around the Old City Famagusta today which is in itself an open air museum which houses the Venetian Palace,  the Namik Kemal Museum and prison,  the Lala Mustafa Pasa Mosque including a number of medieval churches and Othello Castle.  Also there is a small Museum in Canbulet Bastion  dedicated to the Ottoman general who lost his life caputuring the City in 1570.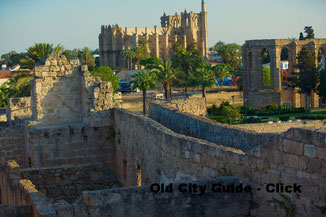 Check out our Old City Guide here
Also our Famagusta Facelift blog here
Day Eleven
---
A trip to Cyprus would not be a worth it without a trip to one of the historical castles in the mountains.  Saint Hilarion Castle is our target today, and it may be a nice idea to take a picnic with you. You will need to wear flat walking shoes with socks (not open toes or flip flops). Also keep to the designated pathways, particularly in the summer, and wear a hat (don't forget your camera) and a bottle of water.
The castle is open from 0800 to 1630 daily, and there is an entrance fee.  The journey by car will take a good hour and fifteen minutes.  There is a moderately strenuous climb to the summit of 732m, which takes a good 45 minutes.  Allow at least two and a half hours to explore the site thoroughly.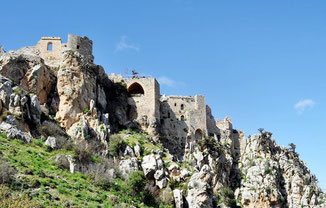 St Hilarion Castle is the best preserved and most romantic of the three Crusader castles of Cyprus.  It evokes an almost fairy tale vision as the towers and walls nestle and tumble over the rocky hillside above Kyrenia.  Perhaps that is why rumour has it that Walt Disney used this as his inspiration for the Castle in Snow White and the Seven Dwarfs.
The main gate and outer walls were built by the Byzantines in the 11th century.  At the lowest part men-at-arms and horses were housed.  Follow the path and you come to the stables and the main gatehouse which was originally closed with a drawbridge. Next you come to the 12th century chapel, and later, the main part of the castle itself, including the royal apartments and watchtowers.
Day Twelve
---
The next few days need to be days to savour.  Perhaps to relax at home or on the beach.  
You will need to think about packing up and leaving your accommodation relatively clean and tidy.
Happy Holidays!