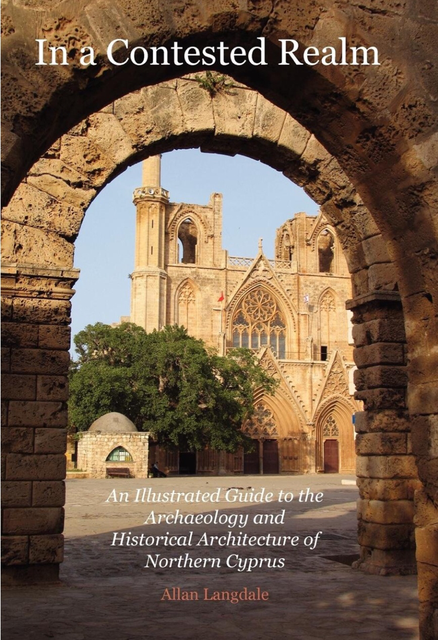 Allan Langdale's guide to the archaeology and historical architecture of northern Cyprus surveys the remarkable history of one of the most culturally rich regions in the world. Given the area's isolation, especially since 1974, such a book is a welcome resource as more people discover this virtually lost quarter of the Mediterranean. One can explore the ruins of ancient towns dating back 6000 years, descend into monumental tombs from the Bronze Age, and investigate centuries-old churches and monasteries, while also being delighted by marvelous sights such as an elegant 14th century French gothic cathedral, now a mosque. This book is more than a guide. Langdale's text enlivens the archaeological sites and ancient buildings with the rich historical contexts relevant to each monument. Liberally augmented by compelling accounts of ancient voyagers, and generously illustrated by the author's own photographs, this book is a must read for anyone contemplating a trip to the northern part of Cyprus. The extraordinary depth of history in this region has been ebbing from our consciousness for decades, preempted by Cyprus's acutely contemporary political issues. This book gives new life to the area's long architectural heritage, surveying prehistoric settlements, Greco-Roman cities, Byzantine castles, Gothic cathedrals, and village shrines situated in landscapes laden with history; all supplemented by the personal testimonies of travelers throughout the centuries.
Review
This book is great! I bought a copy couple of months ago, soon after returning from two week long holiday in Northern Cyprus and I really wish I had bought it earlier. `In a Contested Realm' made me realise how much I had missed during my stay in Northern Cyprus even though I did try to visit as much as I could. Because northern Cyprus is an unrecognized country, many of its fascinating monuments of cultural heritage and other places of interest are poorly managed and quite often it is very difficult to find them on your own. This is when this guide comes in handy because it not only offers a very comprehensive synthesis of the history of the sites it describes but also provides a lot of practical information regarding how a given place can be reached, how access to it can be obtained (this often requires obtaining a key from the local Turk living in proximity of a ruined church or monastery) and where are the smaller objects of interest which often go unnoticed by tourists (for example medieval tombstones preserved in Nicosia). The guide is illustrated by numerous photographs showing monuments as well as intriguing architectural details, sculptures and mosaics. Whether you are interested in prehistory, Antique, Greek or Roman monuments like aqueducts, amphitheatres, baths etc. or in medieval cathedrals, gothic and Byzantine churches or Syrian and Armenian monasteries this book will prove a great help in exploring the northern part of the island. I wanted to visit Rhodes this year but, after reading this guide, together with my partner we decided to go once again to Cyprus in order to get to know it better.
Review
This book is a site-by-site guide to almost everything of historic interest in Northern Cyprus. If this sounds like a dull-but-worthy work of reference - it isn't. I found it absolutely fascinating to read. I learned a lot about the history of the Mediterranean and I just wish I'd had it in my hand when I went there.
The author seems to have climbed, crawled, walked and probably swum over, in, through and under everything of interest. It's backed by deep scholarship but it's also extremely lively. Allan Langdale is passionate and enthusiastic about these places; he writes vividly; he reimagines the lives of the people who lived here in the past and explains their rituals and economies in an engaging way; he weaves in historical background, first-hand quotations, personal anecdotes of his experiences and the people he meets and the eye-witness accounts of historic travellers. There's a sense of adventure about his discoveries. He made me want to go there again.
Every site is located by GPS co-ordinates but also by on-the-ground directions. Some sound so unvisited or out of the way that I thought I'd feel like a first discoverer tracking them down. Throughout he gives helpful practical advice to get you to go and see for yourself: `take a torch, take a hat, be careful on the crumbling walls, don't miss the carvings in the roof.'
And what an extraordinary treasury the `contested realm' contains: skeletons of pre-historic horses; seventh century rock-cut fish traps; formidable Venetian bastions; Ottoman caravansarays, hamams and medreses; Gothic cathedrals; exquisite miniature Byzantine churches; ancient shipwrecks; mosaic floors. And sites of great beauty - by the bluest of seas, on the tops of craggy peaks, in fields of waving wheat. Over and over you're reminded how beautiful, rich and central to Mediterranean history `sea girt Cyprus' has been.
What comes through too is a sense of loss; how much of this extraordinary heritage is crumbling away through neglect, casual abuse, the action of time and lack of money. The book reads like a labour of love and a personal mission to rescue these monuments from oblivion before the cold war that now locks Cyprus up devours many of its antiquities. If you're thinking of going to Northern Cyprus, go soon. Take this book. Touch the past. And don't forget the torch and the hat.
You can purchase Allan's guide here